entrepreneur Co-celerator program
The Aspen Entrepreneurs Co-celerator program surrounds entrepreneurs with diverse industry knowledge, mentorship, peer support, and access to vetted resources to develop emerging ventures that have innovative, fresh ideas.
We trust this accelerated mentorship experience will deepen their loyalty to Aspen which will in turn produce benefits, both tangible and intangible, that nourish the community.
The AE Co-celerator Program is focused on providing extra support to entrepreneurs and startups who will benefit from an accelerated program; and, in doing so, builds sustainable relationships within our wider community and develops roots in Aspen to build our local economy.
Hand selected entrepreneurs in the program's 'co-hort' group already possess a clear vision, mission, and value. They are poised for significant, profitable growth and can benefit from our mentorship, resources and relationships. Our entrepreneurs are curious, coachable, collaborative and embrace feedback - and we couldn't be more excited to guide them!
Meet our summer 2017 class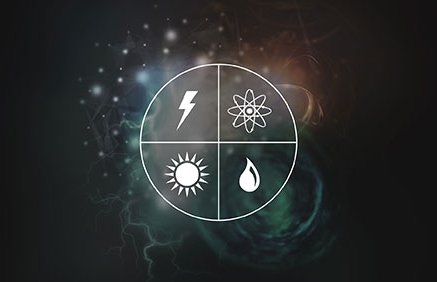 The American Alliance Party is a new political entity seeking to bridge divides and solve pressing problems. Using Universal Energy as a blueprint for how we can solve resource scarcity and climate change with advanced energy technology by taking best technologies and making them into a self-reinforcing framework deployed to end pressing problems of our time.
AE cohort member Cameron MacPherson is a technologist and political analyst with a background in enterprise systems, seeking to spark conversations on how we can use technology to solve social problems.
How can we help? Provide insight and growth strategies to promote these projects and their long-term goals. www.futureworthhaving.org
Unsplash is a platform powered by 210,000+ free (do whatever you want) high-resolution photos, gifted by the world's most generous community of photographers.
AE cohort member Roberta Scalabrin Reis is a software developer for Unsplash who is fueled by curiosity and challenges.
How can we help? Spread the word about Unsplash in the community and provide product feedback, more specifically on the search feature. www.unsplash.com
Aspen Relationship Coaching
We heal connection and empower love. We're highly experienced professionals providing insightful, empowering, discreet and personalized couple-to-couple coaching retreat
AE cohort members Lori Kret + Jeff Cole share a passion and purpose to inspire healthy, beautiful bonds for couples who want to live and love fully. Their life's intention is to heal and inspire human connection. We all want to matter -- as individuals and in relationships.
How can we help? Help us connect to couples who want a deeper and more fulfilling bond. www.aspenrelationshipcoaching.com
Clarity Elise Wovens is a personalized woven fabric goods brand creating unique items with emotional value.
AE cohort member Clarity Elise prefers to design along with the customer, while using natural luxury fibers.
How can we help? Check out the Clarity Elise Wovens collection and give her your input. www.clarityelisewovens.bigcartel.com
Corvidae Collective is a boutique design firm offering customized digital marketing services. They are agile, specialized, and collaborative to the core.

AE cohort member Colleen Hickman is passionate about making an impact for local business and is specifically interested in supporting those involved in the circle of life of food - she's hungry for more and wants to make a difference with her creative skills.
How can we help? Help Corvidae Collective move into tastier pastures by connecting Colleen with the food producers, distributors, brewers, distillers, chefs, and markets of the Roaring Fork Valley. www.corvidaecollective.com
Aspen T.R.E.E.'s "Farm Park" is headquartered at Cozy Point Ranch as a host to a diversity of programming, ecological food production, and community activities to provide tools for our community and youth to make it fun to care for our planet and food source.
AE cohort member Eden Vardy believes that positive action, fun, and solution-oriented and relevant education is the best way to get our kids and community outdoors and dedicated to make a difference.
How can we help? Come visit the farm, participate in their programs, and help promote a more sustainable future in our local community and beyond. www.aspen-tree.org
FATMAP is the world's best tool to plan, experience, and share outdoor adventures.
For AE cohort member Matt Doyle, adventure is a huge part of his life.
How can we help? FATMAP needs user feedback. Please tap Matt on the shoulder tell him how FATMAP can make your experience outdoors safer and more enjoyable. www.fatmap.com